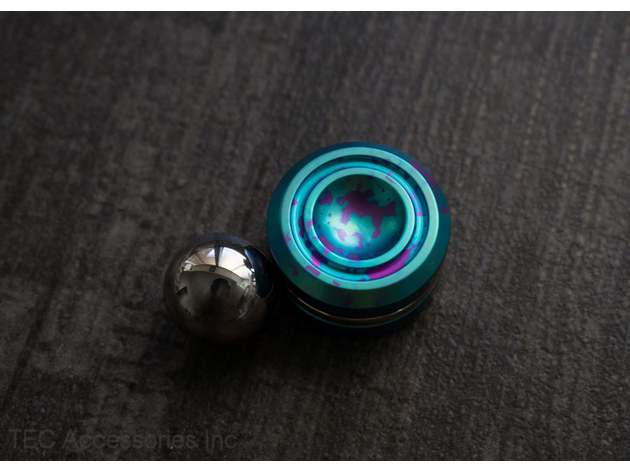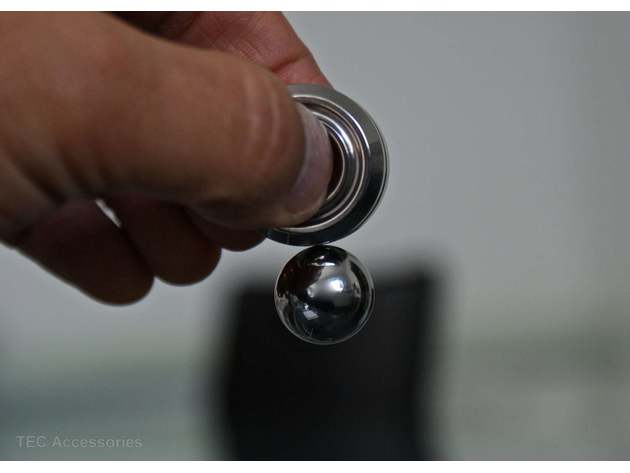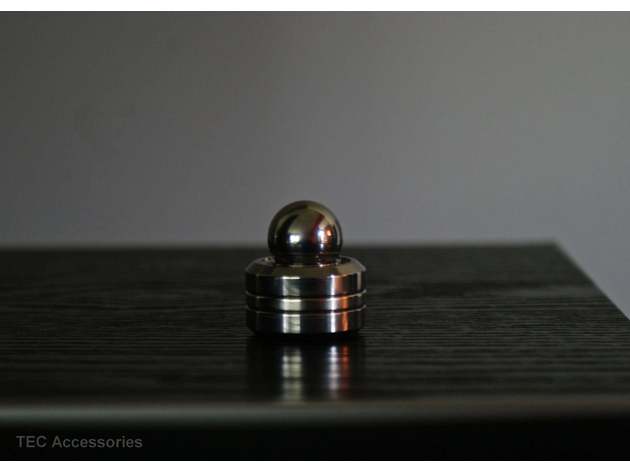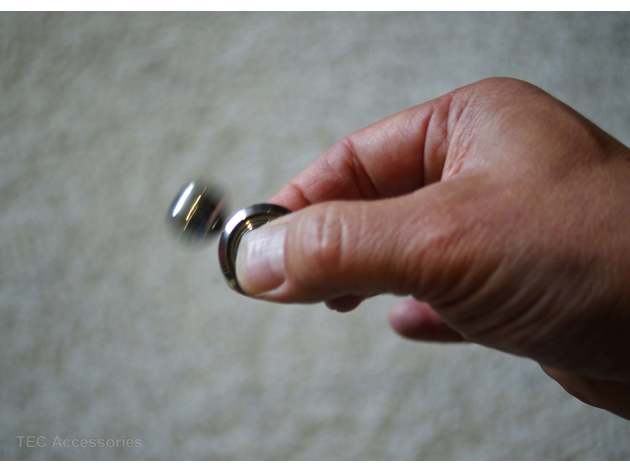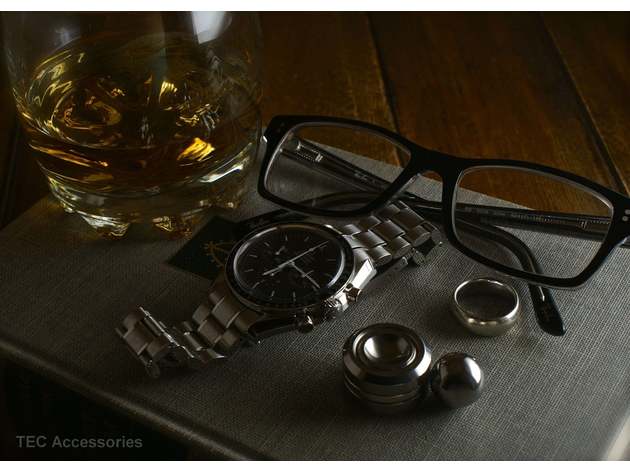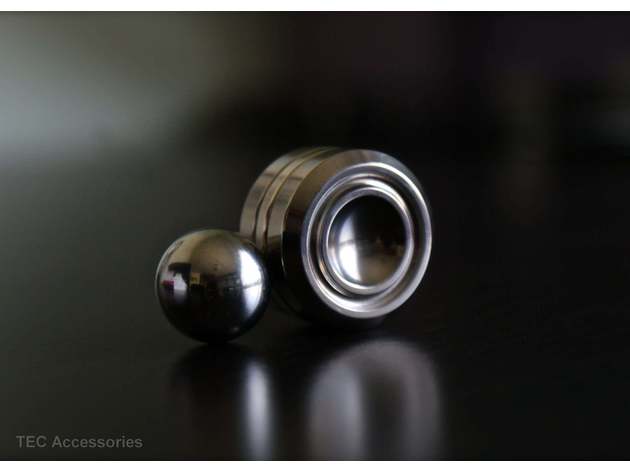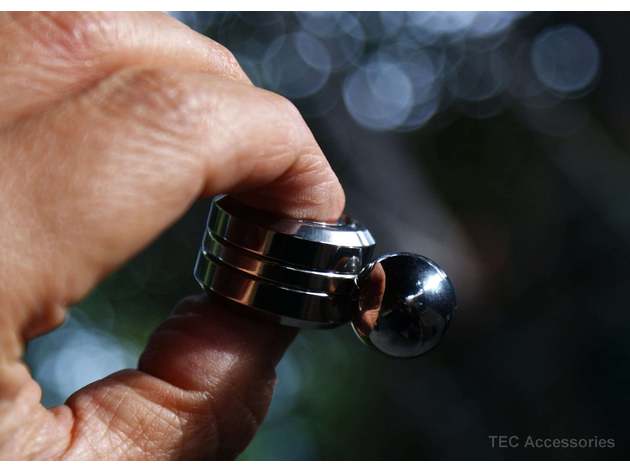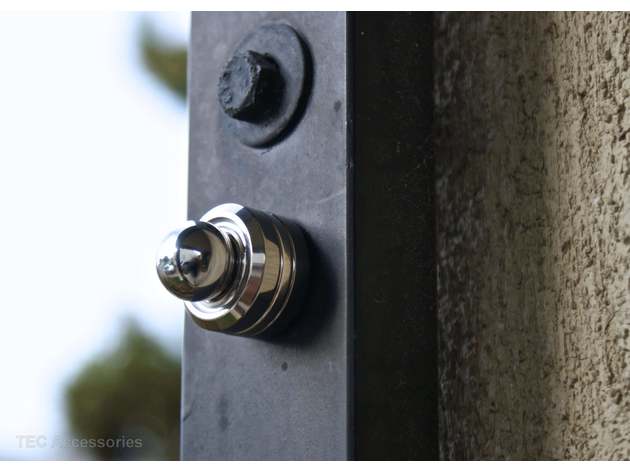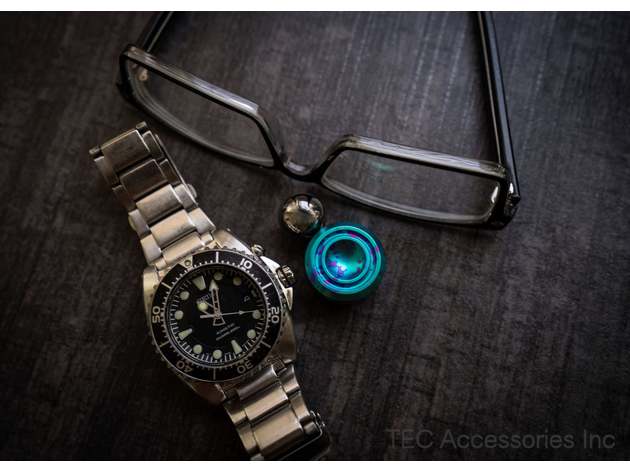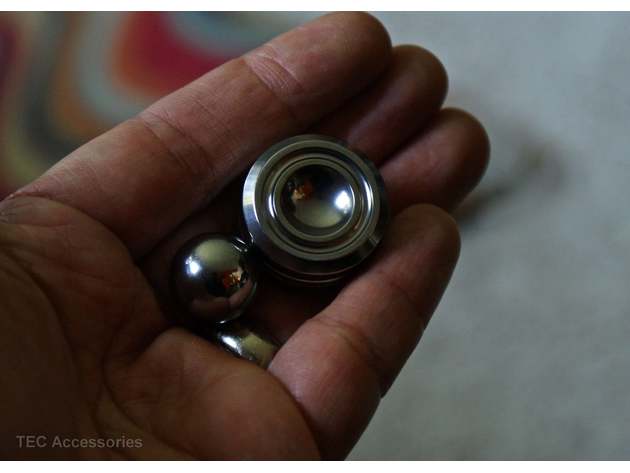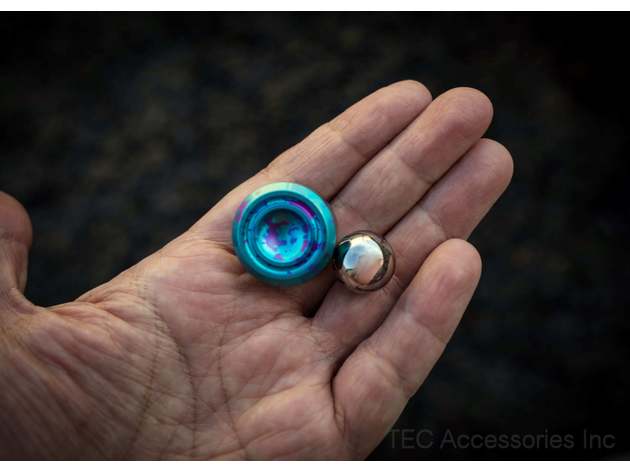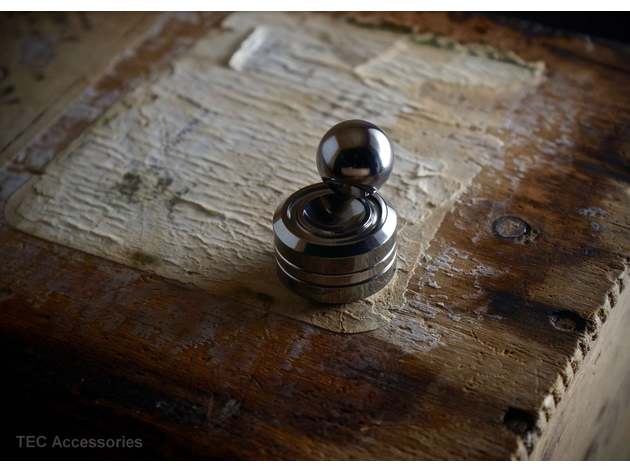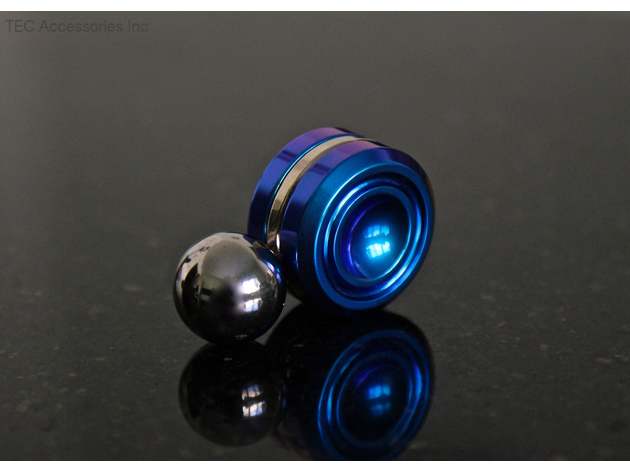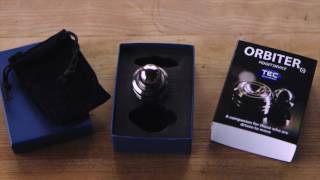 The Original Orbiter Splash Anodize
by TEC Accessories
Specs
Introducing the Orbiter, themost uniquesensory fidgetdevice on the planet. This patent pending design offers an addictive escape from life's boring routine, providing countless hours of perpetual motion and entertainment!
Manufactured fromgrade 5 Titanium and powerful Neodymium magnets, the Orbiter is the newest and greatest fiddle/desktopdevice that defies belief. With innumerable ways to interact with the Orbiter, including a hand spinner, a no-friction trackball, and a spinning top, the Orbiter will undoubtedly bring you hours of excitement with endless possibilities. It's extremely fun to use, and easy enough to learn with only a few minutes of practice.
All it takes is a small, repetitive, relaxing movement of the included ball bearing around the Orbiter to begin an indescribably satisfying experience. Thefluid inertia in your hand ultimately leads to increased focus and added stress relief. It's an exclusive experience you can only get from TEC Accessories.
The Orbiter impressively weighs well under 2 ounces and can easily be stored inyour pocket or purse,so when that fidget urge (or just plain boredom) arises, youknow where to reach. There are a lot more hidden features and fun ideas awaiting to be discovered when you get your very own Orbiter.
The Orbiter: Perpetually Compelling - Fidgeting Fulfilled
OrbiterFeatures:
Machined from incredibly strong and lightweight6Al-4V (grade 5)titanium

Extremely portable and pocket friendly

Weighs less than2 ounces

Makes a great desktop or pocket diversion
The perfect gift for that person who has everything
Now available in original polished titanium finish and also anodized in special release colors
What you get:
(1) Orbiter (including two chrome steel balls)

Packaged in ahigh qualitygift box
Reviews:
Check out the product reviewby The Gadgeteer
WARNING: This is not a toy for children. This product contains small parts and strong magnets which are a choking hazard and can cause serious injury or death if swallowed. Please keep away from Pacemakers.
Specifications
The Orbiteris made of durable 6Al-4V titanium. Known for its corrosion resistance, titanium is a lightweight metal with a very high strength-to-weight ratio. It could be described as having the strength of steel with a weight comparable to aluminum.
Body diameter: 1" [25.4 mm]
Overall thickness: 9/16" [14.3 mm]
Chrome Steel ball: 5/8" [15.9 mm] diameter
Weight:approximately 30 grams [1.1 oz]
Chrome steel ball weight: approximately17 grams [0.6 oz]
Magnet
The Orbitercontains a neodymium (rare-Earth) magnet, which has a very strong magnetic field. The following cautions should be exercised:
Pacemakers can be affected
Not intended for use by children
Avoid placing near any electronics and/or magnetic media such as credit cards, magnetic ID cards, cellphones or televisions. It can also interfere with compasses and navigation equipment
Although the magnet has a protective surface nickel plating, neodymium can corrode and should not be exposed to prolonged periods of moisture
The magnet is fragile and can peel, chip, crack or shatter
The magnet can become demagnetized at high temperatures
Persons with nickel allergies should avoid prolonged contact with the magnet
Science
Besides the obvious enjoyment and funthat can resultfrom using devices such asthe Orbiter, there is currently a popularfascination over the use of theseso called"fidget toys". Their useisbased upon the scientific evidencethat people can benefit from these playful, secondary interactions to relieve stress and anxiety, improve concentration,and even boost memory.Numerous studies have proven thatminor distractions, such as using fidget devices, can helpimprove productivity in both children and adults. There have also been studies that show fidgeting can improve those with attention-deficit/hyperactivity disorder (ADHD). But thisis nothing new. Do you:
Chew on your pen caps?
Bite your fingernails?
Twirl or remove/replace your wedding ring?
Crack your knuckles?
Play with your necklace?
Doodle?
These are perfect examples of fidgeting. Probably very effective, but not very fun (or hygienic). So what does this all mean? Well, if you are a person who tends to fidget, you may want to give the Orbiter a try. It not only a very satisfying experience, but it may replace one of those bad habits with something a lot more socially acceptable. And if you are not a person who fidgets, you just may not know what you're missing!
How to Use
Using the Orbiter can be as simple oras comprehensiveas you want it to be. The basicsetupis to grab it between your thumb and index finger, and place the chrome steel ball onto the surfaceof the magnet between the two outer titanium caps. With a gentle rotating motion, guide the ball around the circumferenceof the magnet gradually building speed to a comfortable level. Then mix it up by:
Rotating the ball clockwise, then counter-clockwise
Initiate and maintain rotational movement of the ball using your arm, or simply by flicking your wrist back and forth
Use it right handed, then switch to left handed operation
Another method is to hold the Orbiter horizontally with the side cap facing up. Place the chrome steel ball into the groove surrounding the "cup", and try toguide the ballon the groove in a circular motion. Sounds easy, but try building speed without the ball either falling into the cup or jumping out and grabbing the magnet!
You can also manipulate the ball of the Orbiter similar to a miniature trackball. Hold the Orbiter with the side cap facing upand the ball sitting in the cup. Roll the ball around using your thumb while it rotates in the cup.
The Orbiter can also be spun onto a smooth surface like a top. By using the chrome steel ball as the rotating contact pointwith the body sitting on top of the ball, it is possible to spin it like a top. This is more of a challenge, and may take quite a while to master this method of operation. But think of the satisfaction you will get once you achieve this heightenedlevel of skill. People will bow to your greatnesswhen you enter the room!
We also offer additional chrome steel balls on our site, add one or two extra balls to your Orbiter and totally change the feel of motion. There aremany other ways in which to use the Orbiter,just use your imagination!
Shipping
Ships to US
Expected Delivery: Dec 17 - Dec 21
Terms
Returns accepted within 30 days of shipment for orders within the Contiguous US.